COSATU official fails to apologise for hate speech remarks – may face Equality Court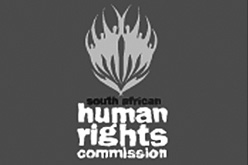 COSATU's International Relations spokesperson Bongani Masuku could soon be hauled before South Africa's Equality Court after failing to apologise for comments made at a Palestine solidarity rally in March last year that the South African Human Rights Commission (SAHRC) found amounted to hate speech.
Recent reports in the South African Cape Times and South African Legalbrief suggest legal action in the Equality Court is imminent.
These two South African papers say in December, the commission found Masuku's comments at the Palestine rally amounted to hate speech and ordered him to apologise within 45 days.
The South African Jewish Board of Deputies lodged the complaint against Masuku after he warned that any South African family who sent their son or daughter to join the Israeli Defence Force 'must not blame us if something happens to them with immediate effect'.
Bongani Masuku also called for the exile of South African Jews who support Israel. The South African Human Rights Commisssionn (SAHRC) has defined his statements as "hate speech."
The SAHRC said statements made publicly by Bongani Masuku "implied that the Jewish and Israeli communities are to be despised, scorned and ridiculed," thus "subjecting them to ill-treatment on the basis of their religious affiliation."
Top COSATU official made speeches of extreme nature against Jews
The SAHRC  – a South African government watchdog with some constitutional powers – also determined that the comments that Masuku made on March 5  2009 at Johannesburg's University of the Witwatersrand are "of an extreme nature."
According to South African media reports in the ruling ( issued Friday December 4, 2009) and a letter to Masuku, the SAHRC described his speech as "extreme" and asked Masuku to apologise or be referred to the Equality Court.
"The comments and statements made are of an extreme nature that advocate and imply that the Jewish and Israeli community are to be despised, scorned, ridiculed and thus subjecting them to ill-treatment on the basis of their religious affiliation," the SAHRC found in its ruling.
Prima facie case of hate speech established says Gvt human rights body
"A prima facie case of hate speech is clearly established as the statements and comments by Mr Masuku are offensive and unpalatable."
Masuku is the senior COSATU official leading the union movement BDS campaign in that country.
He  took part in the Gaza Freedom March at the end of 2009 which released a declaration that the BDS movement would focus on building trade union support throughout 2010 in the lead up to the global conference of unions under the ITUC in Vancouver, Canada, in June this year.
Read some earlier reports
By admin