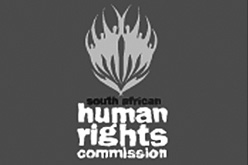 A South African human rights panel has condemned the senior Congress of South African Trade Unions (COSATU) official leading the union movement BDS campaign in that country, declaring his comments about Jews in South Africa constituted ' hate speech".
Update [07.12.09 12:15 GMT] : COSATU has responded with a press release.
Bongani Masuku, international relations spokesperson for COSATU has called for the exile of South African Jews who support Israel, and the South African Human Rights Commisssionn (SAHRC) has defined his statements as "hate speech."
The SAHRC said statements made publicly by Bongani Masuku "implied that the Jewish and Israeli communities are to be despised, scorned and ridiculed," thus "subjecting them to ill-treatment on the basis of their religious affiliation."
Touring UK meeting with unions to promote BDS
Bongani Masuku is currently touring the UK speaking to union groups as part of a global campaign for trade unionists to spread the Boycott, Divestment and Sanctions movement.
The COSATU International Relations secretary told a UK audience on Friday that he wanted unions to work together to isolate the Israeli trade union national centre, the Histadrut, in the lead up to the  June 2010 Vancouver world congress of the International Trade Union Confederation.
Mr Masuku was speaking at a conference of  the British Committe for the Universities of Palestine (BRICUP) , an organisation of UK based academics, set up in response to the Palestinian call for an academic boycott.
The COSATU leader reportedly attacked the US trade union national centre, the AFL-CIO,  warned global media is controlled by powerful forces and claimed he was being silenced in the name of antisemitism.
Top COSATU official made speeches of extreme nature against Jews
The SAHRC  - a South African government watchdog with some constitutional powers - also determined that the comments that Masuku made on March 5  2009 at Johannesburg's University of the Witwatersrand are "of an extreme nature."
According to South African media reports in the ruling ( issued Friday December 4, 2009) and a letter to Masuku, the SAHRC described his speech as "extreme" and asked Masuku to apologise or be referred to the Equality Court.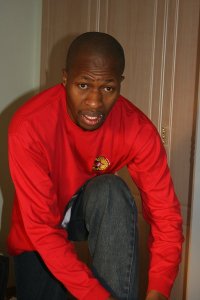 "The comments and statements made are of an extreme nature that advocate and imply that the Jewish and Israeli community are to be despised, scorned, ridiculed and thus subjecting them to ill-treatment on the basis of their religious affiliation," the SAHRC found in its ruling.
Prima facie case of hate speech established says Gvt human rights body
"A prima facie case of hate speech is clearly established as the statements and comments by Mr Masuku are offensive and unpalatable."
COSATU spokesman Patrick Craven told local media said the union is consulting its lawyers.
"We're studying the judgment and consulting with our lawyers. Until then, no further comment," he said.
---
"COSATU has got members here even on this campus; we can make sure that for that side it will be hell"

"COSATU is with you, we will do everything to make sure that whether its at Wits University, whether it's at Orange Grove, anyone who does not support equality and dignity, who does not support the rights of other people must ace the consequences even if it means that we will do something that may necessarily cause what is regarded as harm…"

"…The following things are going to apply: any South African family who sends its son or daughter to be part of the Israeli Defence Force must not blame us if something happens to them with immediate effect…"
Bongani Masuku at an address to students at Wits University, Johannesburg
---
Masuku said Jewish lives would be made hell, called for anti-Jewish vigilante action
The probe into Masuku's conduct was initiated following a complaint by the South African Jewish Board of Deputies - the local Jewish community's representative body.
"Masuku said Jewish lives would be made 'hell,' that vigilante action would be taken against Jewish families suspected of having members serving in the Israeli military and that Jews who continued to stand up for Israel should 'not just be encouraged but forced to leave South Africa'," The Jewish Board of Deputies complaint read.
Commission asks Masuku to apologise or face Court
The commission requested Masuku apologise for his statements within 14 days, or else his case would be transferred to court. Krengel said that he hoped that an "appropriate apology from Masuku would make this unnecessary."
In 2007, COSATU adopted a policy supporting a boycott of Israel, and has since launched several initiatives and campaigns to promote the policy.
Earlier this year, the South African Jewish Board of Deputies filed a hate speech complaint with the human rights commission against Deputy Minister Fatima Hajaig, who in January said that "Jewish money controls America" while speaking at a Congress of South African Trade Unions event in Lenasia. She later apologized for the statement.
See also: