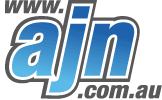 An editorial in this week's – Australian Jewish News discusses the Australian Council of Trade Unions decision, taken at their Congress earlier this month, to adopt a balanced position on Palestine/Israel and reject the boycottist ideology seemingly popular in trade union groupings in other parts of the globe.
FROM the time the first Israeli tank rolled into Gaza to mark the beginning of Operation Cast Lead, leftist groups around the world have been falling over each other to beat Israel on the head with the biggest sticks they could find.
The BDS (boycotts, divestment and sanctions) movement, as it is known, is thought by its proponents to be one way to strike at the heart of the Jewish State and there are elements in Europe and other nations that are striving hard for that to happen.
There have been half-hearted attempts by fringe groups to have the BDS movement develop here in Australia, but perhaps the biggest problem in this country is that the push is being led by a bunch of academics.
Academia has a difficult time getting noticed on matters of importance to most Australians, so an academic boycott of Israel -– way off the radar for the great majority of Australians -– is hardly likely to attract attention or interest.
Those pushing for the BDS movement to gain real traction in this country would likely look towards the trade union movement for a boost, but thanks to a resolution passed quietly and amid little fanfare in Brisbane last month, that's not about to happen.
In a welcome development, the Australian Council of Trade Unions (ACTU) Congress -– the highest decision-making body of the Australian union movement -– resolved to take a balanced position on the Israel-Palestine issue.
Sensibly, the ACTU has decided that its efforts in the Middle East should be focused on how it can help workers and their families -– Israeli, Palestinian and others -– who are affected by the conflict.
The driving force behind the resolution is Paul Howes, the national secretary of the Australian Workers Union, who is also one of the co-founders of Trade Unions Linking Israel and Palestine (TULIP), an international group set up specifically to counter the BDS movement.
The trade union movement can be intimidating and doubtless, there would be plenty of anti-Israel sentiment among the rank and file, so Howes deserves much praise and some thanks, for sticking to his guns and ensuring the Australian trade union movement's stance on Israel is just and balanced.