Palestinians employed in settlements will not give up their jobs until the Palestinian Authority provides alternative work, PGFTU General Secretary,  Shahir Sa'ed, told the Ma'an News Agency on Sunday.
The PA issued a ban prohibiting Palestinians from working in West Bank settlements as part of a wider campaign which included a national boycott of settlement produce.
"This is a nationalistic decision we respect and support, yet on the condition that a real and sustainable alternative is provided so that Palestinian workers can live in dignity,"  Sa'ed is quoted as telling the news agency.
Sa'ed's comments are a repeat of earlier statements that the PGFTU leader has already made about their concerns to protect the living standards of West Bank workers.
But they've taken on extra import as the deadline for Palestinian workers to quit their jobs in the settlements is now just weeks away.
His comments are reflected in a report of a recent discussion between the PGFTU, and visiting British left-wingers from the Workers Liberty group.
They were left with the clear impression that the PGFTU had a subtle and shaded  policy position on both the Israeli national trade union centre, the Histadrut, and the Boycott, Divestment and Sanctions movement.
Nation wide strike today
Meanwhile a national strike by both public and private sector workers is scheduled to begin today ( Monday December 6) .
Some of the strikers will hold a sit-in in front of the prime minister's office in Ramallah, according to a union statement reported by Ma'an News Agency.
Workers demand PA laws giving them the right to strike
The strike includes public and private sector workers and UN employees, the statement said, adding that an open strike would be called if necessary.
Workers are protesting the failure of the Palestinian Authority to deal with amendments to laws relating to pensions, health insurance, income tax and the right of unions to strike.
PGFTU will back workers defying PA laws which could imprison them for up to five years
The deadline for Palestinian workers to quit settlement jobs comes about at the start of 2011.
But there is said to be considerable confusion as to whether this ban – which carries penalties of up to five years jail and thousands of dollars in fines – will actually be implemented.
Speaking to Ma'an TV, Sa'd said the union federation would support workers and defend their rights.
"If the PA decides to implement the decision without giving alternatives, we will support workers," he said, adding that Palestinian workers would accept appropriate and sustainable alternative jobs even if it meant accepting a 50 percent pay cut.
General boycott would do more harm than good
The PGFTU's nuanced stance on the boycotts is also noted in a recent web-report of a  delegation visit by supporters of Workers' Libery – a left-wing Trotskyist style group – who  wrote up a report of a meeting with PGFTU people during their tour.
The message from that report is that the PGFTU leadership thinks that a general boycott of Israel would probably do more harm than good – so they talk of limited, 'smart' boycotts of Israel's illegal settlements.
The report  quotes extensively  Majdi Shella, an organiser for the Palestinian General Federation of Trade Unions.
PGFTU will maintain relationship with Histadrut – while pressuring them to keep their word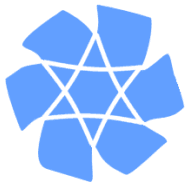 He  notes that while the PGFTU's relationship with the Israeli trade union centre the Histadrut " is not an amicable one"  they will continue to maintain a relationship.
" We are working for the international unions to put pressure on the Histadrut to change its policies and meet its obligations to us.
" But we in the PGFTU will not abandon the Palestinian workers who work in Israel or the settlements, and our link with the Histadrut facilitates this.
Not prepared to boycott those Histadrut comrades ready to work closely with PGFTU
" We win millions in compensation from the Israeli side every year. We don't get everything we want, but that does not mean our approach is wrong.
" Also, inside the Histadrut there is a left wing, linked to Hadash [the Democratic Front for Peace and Equality, set up by the Israeli Communist Party] and other parties, mainly but not exclusively Arab. Why would we boycott these comrades who we work closely with?
If you want to do nothing – boycott
"Let me explain something to you. One of the Palestinians' main problems is that we operate reactively. We have a long tradition of boycotting everything.
" Israel is part of the UN; the Histadrut is part of the ITUC. These facts are not going to change; we have to acknowledge them.
" Sometimes boycotting is the easier road. If you want do nothing, boycott.
Histadrut agreements without complete normalisation
" Our policy towards the Histadrut is neither boycott nor normalisation.
We resist pressure from the international unions to normalise our relationship with them, which is not possible unless they change their policies and attitudes – but can we conclude certain agreements with them.
Boycotting not a straightforward matter
" You must understand that since 1967 our economy has been intimately bound up with the Israeli economy.
Until recently 250,000 of us worked in Israel, about half of them legally. We use the shekel as our currency.
So a boycott is not such a straightforward matter! That is another reason why I advocate a smart boycott."
Read earlier reports on the TULIP  website