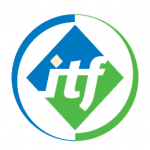 The International Transport Federation (ITF) Executive Board has voted for even stronger action in support of Palestinian workers and against the blockade of Gaza.
The ITF has long led campaigns to build solidarity between transport workers in Palestine and Israel supporting some of the most innovative grass-roots co-operation to ensure Palestinian truck drivers can move rapidly through West Bank checkpoints.
It was one of the first global union groupings to bring together union leaders on both sides of the green line to see how they can work together in solidarity.
Go beyond protest letters – lobby against occupation
The resolution (attached here) was moved by Mukthar Hili, ITF Executive Board Member from Tunisia. It was passed by the executive board – made up of 40 elected representatives from ITF-affiliated unions, and the general secretary – at a meeting in London last week.
The motion thanked the ITF for its quick response to the assault on the Gaza-bound flotilla and asked it to:
Maintain support to the Palestinian transport workers in Gaza and the West Bank
Go beyond letters of protest and lobby with the full weight of the organisation against the occupation and lead a campaign to remove the blockade of Gaza
Ensure that a resolution is submitted to the ITF Congress dealing with these issue
Israel's Histadrut describes Gaza blockade as unsustainable
In its statement released today the ITF also noted that Israel's Histadrut trade union centre has adopted a new statement that describes the blockade of Gaza as "unsustainable, from the economic, political and humanitarian perspective."
The Histadrut statement goes on to say that it "therefore supports the lifting of the restrictions in the shortest possible time frame, in conditions of real movement to achieving the two-state solution. This can only be achieved on the basis of guarantees for Israel's security including the inspection of cargoes."
Some earlier TULIP reports on ITF and Palestine/Israel projects