Journalist unions in Palestine, Israel and  their global union federation, the International Federation of Journalists (IFJ) , have joined together in a call to denounce the detention of Jared Malsin,  the American editor-in-chief  of the English-language section of the Bethlehem-based Ma'an News Agency.
Malsin has now been held for three days in detention after he arrived at Ben Gurion airport following a holiday in the Czech Republic with his girlfriend. He was on his way to returning to his job at the Ma'an News Agency in the Palestinian Territories.
Journalist Union threatens protests
The head of the Palestinian Journalists Syndicate (PJS) , Na'im Toubassi,  said his union would carry out large-scale protests in support of Malsin one of the top journalists at Ma'an.
Toubassi, whose union is the largest media union in the Palestinian territories, is on the international executive of the IFJ .  He has also called on the Arab Union of Journalists and other human rights groups and media networks to denounce Israel's actions.
Israeli journalist union backs Palestinian union and their member
An Israeli affiliate of the IFJ- the Jerusalem Association of Journalists (JAJ) – has supported their Palestinian union colleagues and its member Jared Malsin.
"We do not know all the details of the charges against Jared Malsin," said a statement from the JAJ. "But we certainly and clearly support the right of all journalists to report freely from Israel, irrespective of whether the reporting is favourable or unfavourable to the state of Israel."
JAJ backs campaign to ensure Palestinian journalists enjoy equal levels of press freedom
The JAJ warned against campaigns which have a political motive and " try to portray Israel as a state without media freedom."
The JAJ has also backed efforts to ensure Palestinian journalists enjoy the same levels of press freedom as Israeli journalists and others from around the world.
"We are ready to work together with Palestinian journalists inside the framework of the IFJ to make sure that there will be no exceptions to the rights of journalists anywhere," they said.
International Federation wants Israel to revoke deportation order
The International Federation of Journalists (IFJ) today called on Israeli authorities to revoke the deportation order served on American journalist and chief English editor of Ma'an news agency, Jared Malsin, who has been held at Tel Aviv International airport since Tuesday after he was denied entry in the country.
"We condemn this intolerable violation of press freedom," said Aidan White. "The ban of entry in this case appears to be a reprisal measure for the journalist's independent reporting and that is unacceptable."
The IFJ says the treatment meted out to Jared is unacceptable and suggests Israeli officials are seeking to control independent media and undermine impartial news reporting. The Federation criticised the ban on foreign media to Gaza before and during the last military offensive between December 2008 and mid January 2009.
"Journalists cannot be sworn to support governments in order to gain entry into countries," added White. "This kind of interference has no place in a democracy."
Pattern of assaults by Israel on Palestinian and international journalists based in the territories
The Palestinian journalist union , the PJS , to which  Jared Malsin and every other journalist employed by Ma'an belong, likened the expected deportation to "an act of piracy carried out against press freedom."
Na'im Toubassi told Ma'an that the move to obstruct Malsin's freedom of movement and ability to report would violate international law in regard to the protection of journalists.
"This act comes within a series of assaults carried out by Israel toward Palestinian and international journalists who work in the Palestinian territories," he added.
Palestinian union leader's movements challenged by Palestinian Authority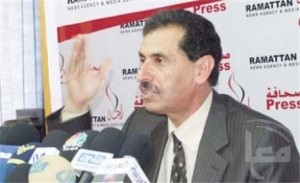 While the head of the PJS  journalist union is berating the attack on press freedom by the Israeli authorities, Na'im Toubassi's own freedom to act for the members of his union  has been challenged by the Palestinian Authority.
They recently  threatened to arrest him for corruption …  and then withdrew the arrest warrant.
The arrest warrant was withdrawn, the PA said, because the Palestinian journalist union is currently in the middle of internal election – the first in 10 years – and the PA did not want to be seen to be interfering in the election process.
Malsin being held in custody until Israeli court hearing on Sunday
A BBC report suggests that Malsin is being held pending his appeal against Israel's refusal to allow him entry at Tel Aviv airport. The case will be heard by an Israeli court on Sunday.
Israeli security officials said security concerns had arisen when he was questioned, and the Interior Ministry had refused him entry.
Mr Malsin and his partner, Faith Rowold, both in their twenties, were detained and interrogated for eight hours on trying to re-enter Israel after a holiday in Prague.
Young Jewish-American reporter working in region for 2 years, well known to Israeli military authorities
Jared Malsin is a young Jewish-American who got his training as a journalist while a student at Yale  where he wrote a regular left-liberal column for the college newspaper the Yale Daily News before moving to Bethlehem where he has now been based for two years.
George Hale, one of Mr Malsin's colleagues at Maan, told the BBC Mr Malsin was well known to Israeli military and government officials, who he spoke to regularly, and had even been offered access to Israeli military facilities in the West Bank.
"It's preposterous, this is a guy who a month ago was invited to tour a military base in a settlement," said Mr Hale.
UNESCO  and Arab-American Journalist Association condemn detention
In the last few hours more organisations across the globe have come out to condemn Israel's actions against Malsin.
UNESCO's office in Gaza has released a statement expressing deep concern about the detention of the Ma'an News agency journalist, and the plans to deport him.
" Ma'an is editorially independent and pluralistic Palestinian news agency, based in Bethlehem" UNESCO said. " During the past five years, UNESCO has worked together with Ma'an to supported several initiatives and projects in cooperation with Ma'an that promote freedom of expression, access to information and development of the Palestinian society. We urge the Israeli authorities to consider Mr. Malsin's immediate and unconditional release."
The National Arab American Journalists Association has joined the outcry noting that  "journalism freedoms are essential to Democracy and building of peace."
" Any action to censor or restrict or threaten or intimidate journalists for the sole 'crime' of expressing an opinion or covering stories frowned on by the occupation government is a violation not only of international law but a violation of Israel's claim to be Democratic and fair," said Ray Hanania, NAAJA coordinator based in Chicago.
Hanania, is a well-known and popular Chicago morning radio host and syndicated opinion columnist whose commentary appears in publications such as the Arab News, The Jerusalem Post and in many newspapers across the United States. He said that NAAJA has issued formal letters to Israel's embassy in Washington, DC, to US Secretary of State Hillary Clinton, and to Israel's Ministry of Information in Jerusalem.
NY-based Committee to Protect Journalists speaks out for Malsin
The New York-based Committee to Protect Journalists, which monitors freedom of the press worldwide, has urged Israel to refrain from taking punitive action against reporters over specific content in their work.
"Israel cannot hide behind the pretext of security to sideline journalists who have done nothing more than maintain an editorial line that the authorities dislike," the organisation said.
Indeed, court documents indicated that Malsin's detention was directly related to his work at the news agency, quoting airport officials as noting that he authored articles "inside the territories," among them some which "criticized the State of Israel."
"We are alarmed by the Israeli government's efforts to deport Jared Malsin on vague security charges," stated CPJ Middle East and North Africa Program Coordinator Mohamed Abdel Dayem.
"We call on the Israeli authorities to ensure that our colleague be allowed to carry out his work without further harassment."
Read earlier reports on TULIP website